Affordable, easy-to-use loyalty programs that provide results
If you're looking to improve your membership fundraising results, we offer affordable, easy-to-use loyalty programs that will deliver lasting value for you and your donors. Each program is tailored to your organization and donors with emphasis on high-quality benefits.
As one of the leading providers of contributor loyalty programs since 1990, Allegiance Fundraising has developed and managed loyalty and incentive programs for hundreds of nonprofit organizations nationwide.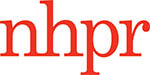 Ready to increase donor retention and average gifts?
The MemberCard program has helped hundreds of nonprofits nationwide improve their fundraising results and incentivize their donors.