Add value to your member benefits package
With turnkey to fully customized solutions, your organization's MemberCard benefit program will help you retain, engage, reward and incentive your donors.
In head-to-head competitions with other loyalty programs, MemberCard has a higher conversion rate and lower cost-per-acquisition.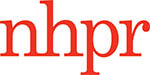 Ready to increase donor retention?
The MemberCard program has helped hundreds of nonprofits nationwide improve their fundraising results and incentivize their donors.